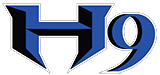 Hebron 9th Grade Center
Year Built: 2010
Prop A - VATRE
Generates $37,500,000 to sustain competitive pay for staff, and maintain student instructional and extracurricular opportunities and programs of choice.
New Classroom Furniture
Relocated Band Lot
Life Cycle Building Component Replacements
Athletics
20-Year Maintenance, Repair & Life Cycle

Baseball & Softball Facilities

Field House

Life Cycle Building Component Replacement

Softball Backstop Netting

Baseball & Softball Field Lighting
Stadium
20-Year Maintenance, Repair & Life Cycle

Scoreboard & Track Replacement

New LED lighting
New 100-Yard Indoor Multipurpose Facility
Indoor Climate-Controlled Facility for Athletics, Fine Arts and
other Campus Programs
Fine Arts
Box Trucks

Music Instrument Replacement
Technology
Classroom & Network Infrastructure

Staff & Student Instructional Devices

Enterprise Applications
Safety & Security Technology
Campus Sound

Paging

Phone systems

Video storage

Cyber security
Safety & Security Upgrades
Field Event Lighting

Secondary Security Vestibule

Weapon Detection Scanner

Generators & Uninterrupted Power Supply

Classroom Door Hardening & Locks

Secondary Door Hardening

Security Camera Life Cycle Maintenance & Repair

Burglar Alarm System Life Cycle Maintenance & Repair

HVAC Override Buttons (as needed)

Camera Upgrades

Additional Keyless Entry

Radio System Upgrades
Transportation
Buses

Transportation Center Replacement
Use the botton below to review HHS main campus projects.
If voters approve all seven propositions, the LISD tax rate will still be 10.6 cents less than last year. In addition to campus specific projects, Props A-G include projects from the following categories:
Student Opportunity
$206,863,553
District Wide
Technology
$108,899,187
District Wide
*Project budgets can fluctuate depending on several factors, including a project is started in a different year than planned which affects built-in estimated inflation; full project scope is more clearly identified through design, unforeseen conditions, etc.; actual inflation differs from projected inflation rates.